Made By: BOBCAT
Item: 6988733
Scale: 1/25
Price

$35.99




10% OFF = $32.39

In Stock
First arrived: 11/27/2013
Added to catalog: 11/25/2013
Size in inches: Approx: 5.5" x 3" x 3"
Recommended Age: 14 and up

Bobcat E55 Compact Excavator

Caution: This item is an adult collectible designed for use by persons 14 years of age and older.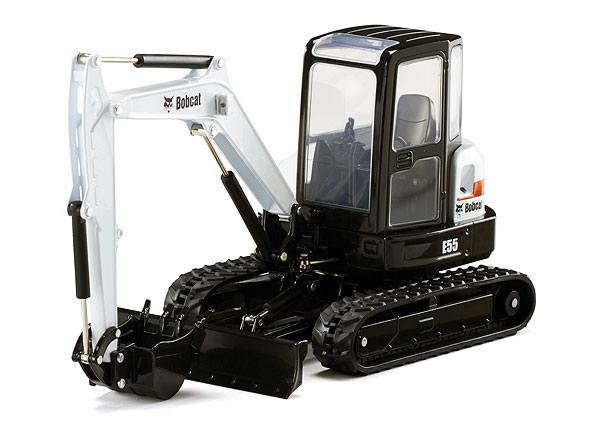 Alex 68 - Georgia
Review Date: 6/12/2014 8:54:56 PM
Overall Rating

Experience Level: High
Purchased for: Personal Collection
Love the model. Its teeth are very sharp and detailed. The tracks are very good too. I highly advise to get the model.
a man - georgia
Review Date: 11/30/2013 2:43:25 PM
Overall Rating

Experience Level: Average
Purchased for: Personal Collection
It is a very good model tracks stay on it well and it is SUPER detailed even though it looks non detailed it till is a VERY good model