Made By: EAGLEMOSS
Item: EM008
Scale: 1/43
Price $19.99
In Stock
First arrived: 5/21/2014
Added to catalog: 2/18/2014
Recommended Age: Adults

SD.KFZ.3 Opel Maultier 4.Pz.Div.Kursk, USSR, 1943

Features include heavy duty diecast metal and plastic construction, separately applied detail parts, authentic markings and other intricacies.

Caution: This item is an adult collectible designed for use by persons 14 years of age and older.

Reward Points thru Dec. 15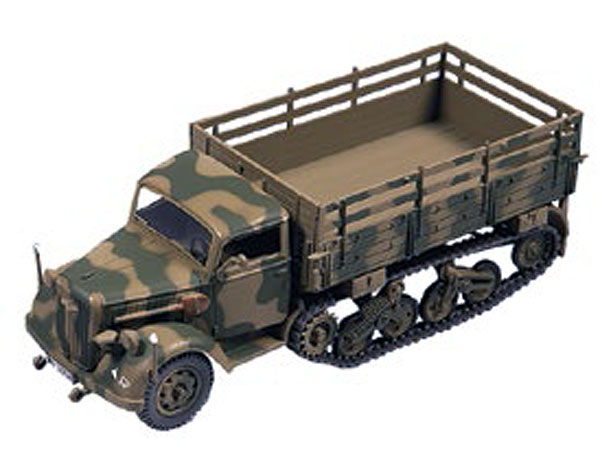 Nano Diaz - Concepcion / CHILE
Review Date: 2/20/2014 10:29:03 AM
Overall Rating

Experience Level: Average
Purchased for: Personal Collection
Fine work, nice.