Made By: FIRST GEAR
Item: 40-0190
Scale: 1/25
Price $118.99 was $158.99
In Stock
First arrived: 12/20/2008
Added to catalog: 10/31/2008
Size in inches: 12 1/8"x4"x5 3/4"
Recommended Age: Adults

International Harvester - S-Series Dump Truck

Features include:
• Front hinged opeining hood with complete engine detail
• Opening cab doors with positionable mirrors and fully detailed interior
• Tilting dump body with opening tailgate
• Detailed chassis and undercarriage

Caution: This item is an adult collectible designed for use by persons 14 years of age and older.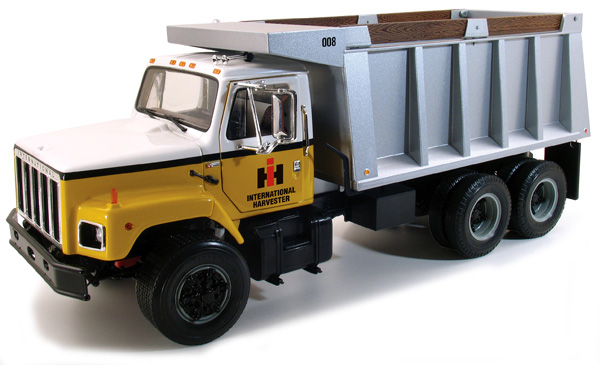 360 View requires Adobe Flash Plug in. Click image and Drag side to side to control rotation.