Made By: FIRST GEAR
Item: 50-3262
Scale: 1/50
Price $78.99
In Stock
First arrived: 2/11/2014
Added to catalog: 9/13/2013
Size in inches: 7.75 x 2.75 x 3
Recommended Age: 14 and up

Komatsu WA500-7 Articulated Wheel Loader

Features include:
• Adjustable loader arm & tilting bucket
• Fully detailed cab interior
• Vinyl tires

Caution: This item is an adult collectible designed for use by persons 14 years of age and older.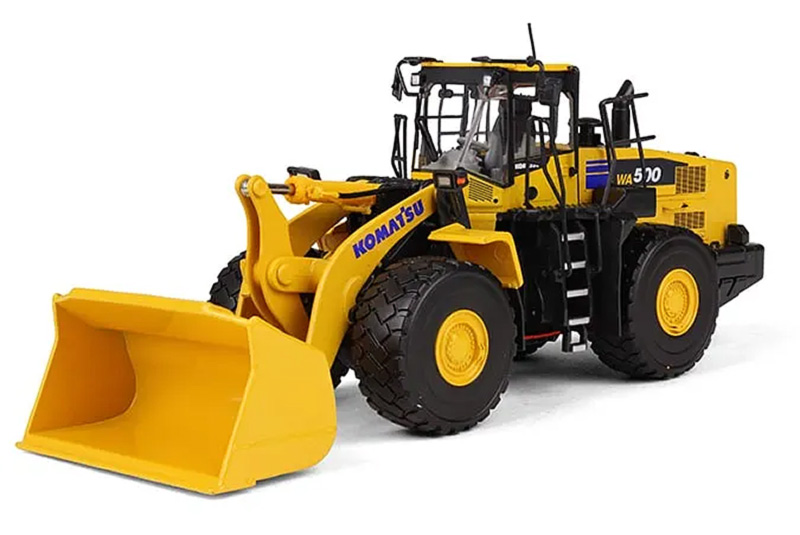 mel - new york
Review Date: 9/26/2015 9:41:23 PM
Overall Rating

Experience Level: High
Purchased for: Personal Collection
I am always satisfied with first gear products..And this komatsu wa500-7 loader is a prime example.This is a large heavy well built machine.The exterior and cab detail are superb, as is the paint and decals. It rolls perfectly and will load any 1/50 dump truck. its bucket mechanism holds a full load in position . It is not cheap..but you will not regret the purchase.
Am - Blunt
Review Date: 7/22/2014 6:58:15 PM
Overall Rating

Experience Level: Average
Purchased for: Personal Collection
Sweet looking loader