Made By: GREENLIGHT
Item: 12914
Scale: 1/18
Price $35.99
In Stock
First arrived: 7/3/2014
Added to catalog: 5/14/2014
Recommended Age: 14 and up
RETIRED ITEM
3 or less remaining
Available only while supplies last

Manual Four Post Lift in Silver

This four post lift is compatible with 1:18 scale model cars and is perfect for your garage or diorama layout. The image shown is a pre-production image and could possibly change.

Features include:
- GreenLight's first 1:18 four-post lift
- Adjustable legs to raise and lower your 1:18 collectible
- Hinged tire ramps that tuck under lift when raised
- Detailed textures and system detail

Caution: This item is an adult collectible designed for use by persons 14 years of age and older.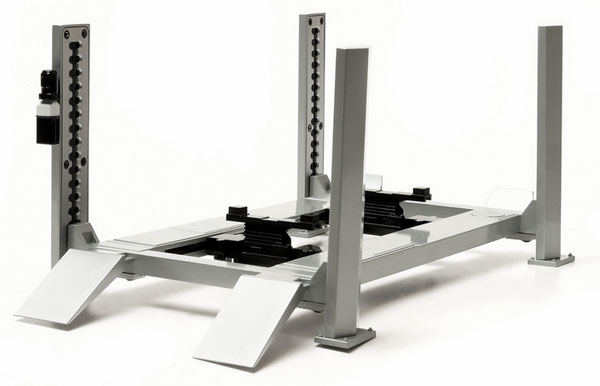 Butch - Tenn
Review Date: 6/6/2017 12:31:36 PM
Overall Rating

Experience Level: Average
Purchased for: Personal Collection
Looks really good, makes a great piece for garage dioramas.