Made By: ROUND 2
Item: 5900-01
Scale: 1/48
OUT OF STOCK
First arrived: 12/3/2010
Added to catalog: 7/1/2009
Size in inches: 12" wingspan
Recommended Age: Adults
RETIRED ITEM
0 or less remaining
Available only while supplies last

Texaco - Wings of Texaco #17 (2009) - Regular Edition

Lockheed 12A Electra Jr.

This high-quality diecast scale replica coin bank comes in full-color decoration and includes a Certificate of Authenticity and a display stand.

Brand new for 2009, the Wings of Texaco series of die-cast airplanes continues with this shining new jewel of the sky, the Lockheed 12A Electra Jr. Available with authentic Texaco paint and graphics, this quality collectible will only be available while supplies last.
Features include:
12" Wingspan
Detailed Interior
Movable wing flaps
Display Stand
Operating landing gear
Locking coin bank with Key

Caution: This item is an adult collectible designed for use by persons 14 years of age and older.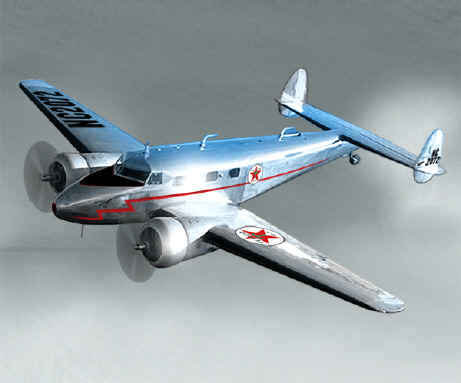 Steve - New York, USA
Review Date: 12/30/2010 9:26:39 PM
Overall Rating

Experience Level: High
Purchased for: Personal Collection
I am very happy with my Wings of Texaco Airplane Series #17 (2009) - Regular Edition Lockheed 12A Electra Jr...Great product... I'm just glad I bought it before it went out of stock.