Made By: NORSCOT
Item: 55223
Scale: 1/25
OUT OF STOCK
First arrived: 4/30/2008
Added to catalog: 1/31/2008
Size in inches: 5.37" x 1.75" x 3.25"
Recommended Age: 14 and up
RETIRED ITEM
0 or less remaining
Available only while supplies last

Caterpillar P5000 Lift Truck - JUST 3 LEFT

Caution: This item is an adult collectible designed for use by persons 14 years of age and older.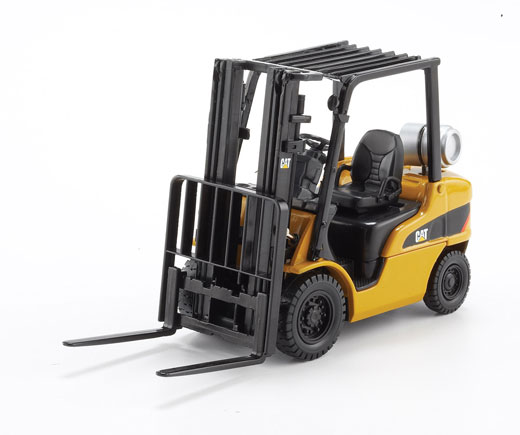 360 View requires Adobe Flash Plug in. Click image and Drag side to side to control rotation.
JJ - carlie lake illions
Review Date: 11/25/2012 11:44:50 AM
Overall Rating

Experience Level: Average
Purchased for: Personal Collection
Its a good flatbed load - good wearhouse machine etc