Made By: CMW
Item: 30289
Scale: 1/87
Price $11.29

In Stock

First arrived: 3/8/2013
Added to catalog: 2/22/2013
Recommended Age: 10 and up
RETIRED ITEM
1 or less remaining
Available only while supplies last

1953 Ford Courier Delivery in Sea Foam Green - Mini Metals HO Scale

Warning: Choking Hazard - Small Parts

not for children under 3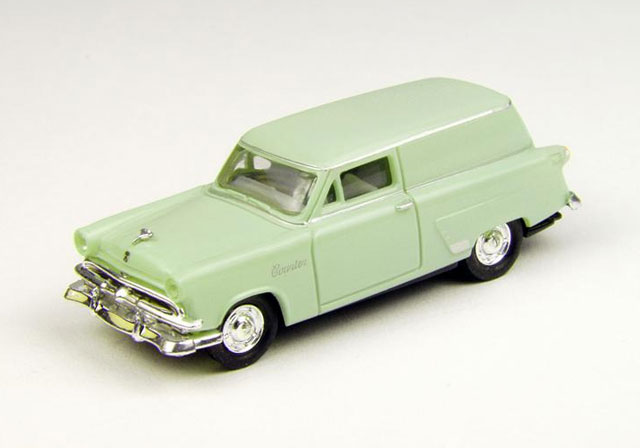 jeff - NM USA
Review Date: 5/11/2017 4:21:57 PM
Overall Rating

Experience Level: High
Purchased for: Personal Collection
Good quality like most CMW products. I really like the seafoam green, good contrast to other vehicle colors. Definitely recommend.