Made By: ERTL
Item: 13830
Scale: 1/32
Price $84.99

In Stock

First arrived: 5/4/2012
Added to catalog: 2/3/2012
Recommended Age: 14 and up
RETIRED ITEM
Available only while supplies last

New Holland CR8090 Combine - Prestige Collection

This New Holland CR8090 combine features a diecast metal body with the latest Tier 4 engine intake and exhaust detail. It also features a pivoting unloading auger, pivoting feeder housing, realistic grain and corn heads with auto rotating reel and auger. This is the must-have item for the New Holland fan!

Caution: This item is an adult collectible designed for use by persons 14 years of age and older.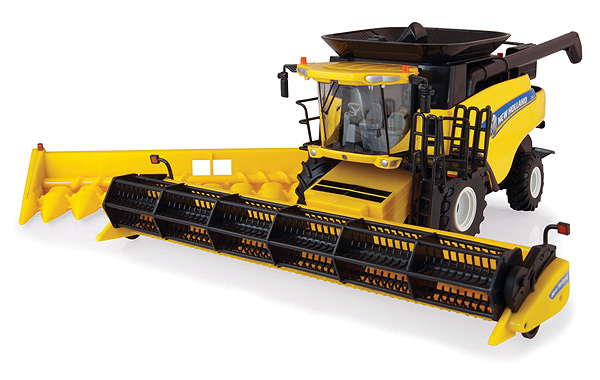 monster - aberdeen,sd
Review Date: 2/18/2013 4:02:24 PM
Overall Rating

Experience Level: Novice
Purchased for: Personal Collection
Very nice, though I wiish it was cheaper. I talked to a person on the phone - very good service. Might have to come to this site more often.
da bulldoza - louisiana
Review Date: 3/25/2012 4:08:08 PM
Overall Rating

Experience Level: High
Purchased for: Gift for Child
This is cool. They need to make a John Deere 7420 with a J&M cart. In Louisiana, that is all we have. I usually go ride the combine or drive it with my uncle. But this is great.