Made By: ERTL
Item: 45325
Scale: 1/16
Price $93.99

In Stock

First arrived: 2/22/2012
Added to catalog: 11/22/2011
Recommended Age: Adults
RETIRED ITEM
Available only while supplies last

John Deere 4620 FWA - Prestige Collection
The Prestige Series of tractors has a high level of detail.
Heavy duty, dual rear wheels, die cast front assist wheels and tires, detailed engine, clear windows, detailed interior, die cast cab, three point hitch. The John Deere 4620 has loads of detail that hte collector will appreciate.

Caution: This item is an adult collectible designed for use by persons 14 years of age and older.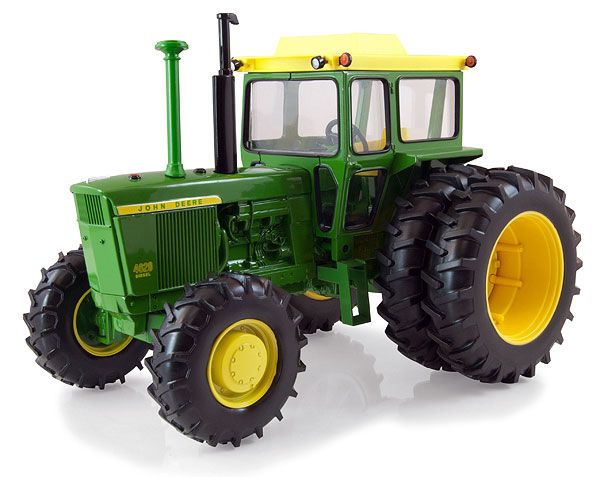 mike karpio - oklahoma
Review Date: 12/22/2016 10:29:21 AM
Overall Rating

Experience Level: High
Purchased for: Personal Collection
Very good quality of products.