Made By: FIRST GEAR
Item: 10-3957
Scale: 1/34
Price $98.99

In Stock

First arrived: 4/25/2012
Added to catalog: 2/10/2012
Size in inches: 14.5L x 3W x 3.75H
Recommended Age: Adults
RETIRED ITEM
Available only while supplies last

Freightliner 114SD with McNeilus Bridgemaster Cement Mixer Truck in Red

This model features:
- Mostly diecast with few plastic parts - Opening hood with authentic engine detail
- Detailed cab interior
- Rotating mixer drum
- Chutes rotates 180 degrees and comes with additional chute extensions
- Detailed chassis
- Drum Ladder folds up
- flip down Tag wheels
- Moving rubber wheels
Click for more details!

Caution: This item is an adult collectible designed for use by persons 14 years of age and older.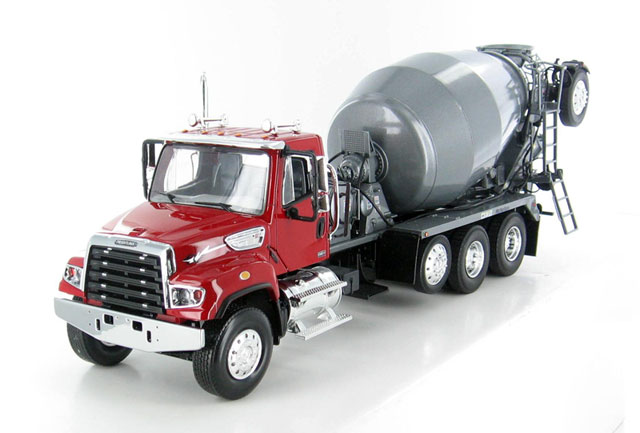 jb - MO.
Review Date: 8/25/2012 11:16:46 AM
Overall Rating

Experience Level: Average
Purchased for: Personal Collection
very nice piece of work!!!i drove one like it for many years. fine detail!!