Made By: FIRST GEAR
Item: 19-2622
Scale: 1/34
Price $39.99

In Stock

First arrived: 2/24/2012
Added to catalog: 2/20/2012
Recommended Age: Adults
RETIRED ITEM
Available only while supplies last

Concrete Supply - Mack R Cement Mixer Truck

Caution: This item is an adult collectible designed for use by persons 14 years of age and older.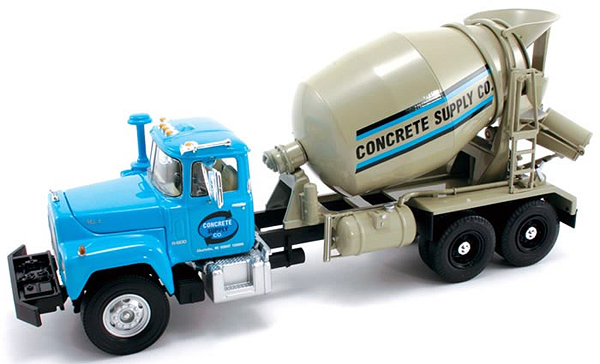 Steve J. - Macon, Ga. - USA
Review Date: 9/7/2013 10:37:32 PM
Overall Rating

Experience Level: High
Purchased for: Personal Collection
Very detailed Mack mixer. Will definitely be collecting some of the other mixers as well as some of the construction equipment. Painting and detailing is the best I've seen.