Made By: FIRST GEAR
Item: 19-2623
Scale: 1/34
Price $39.99

In Stock

First arrived: 11/29/2011
Added to catalog: 11/15/2011
Recommended Age: Adults
RETIRED ITEM
Available only while supplies last

Evanston Fuel & Material Mack R Cement Mixer Truck

Caution: This item is an adult collectible designed for use by persons 14 years of age and older.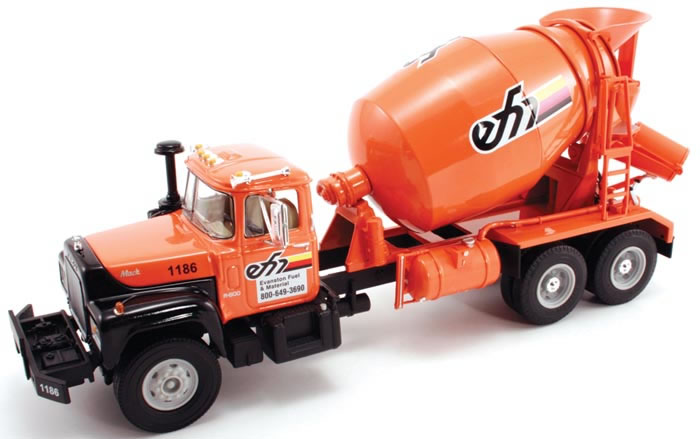 Dennis - New York
Review Date: 2/8/2012 3:35:12 PM
Overall Rating

Experience Level: High
Purchased for: Personal Collection
Very happy with it, except for putting on the mirrors and Mack hood ornament. I needed my reading glasses for that; it's a very nice piece.