Made By: FIRST GEAR
Item: 50-3253
Scale: 1/50
Price $81.99

In Stock

First arrived: 1/30/2013
Added to catalog: 10/3/2012
Recommended Age: Adults
RETIRED ITEM
2 or less remaining
Available only while supplies last

Komatsu PC360LC-10 Excavator

This model features:
- Diecast construction - 360 degree rotation between track frame, machine base, and operator cab
- Detailed operator control center - Free-rolling metal tracks
- Fully functioning boom, arm, and bucket with working cylinders and rams

Caution: This item is an adult collectible designed for use by persons 14 years of age and older.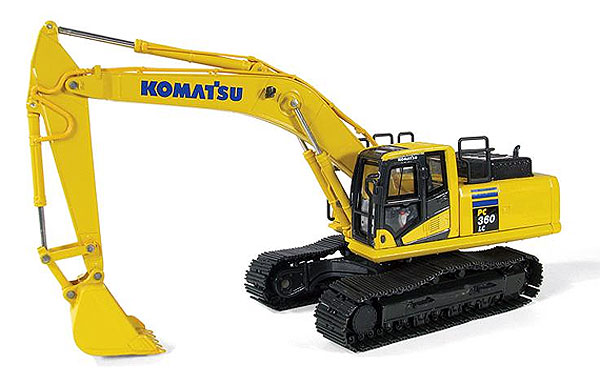 Lucas - Virginia
Review Date: 12/24/2013 8:52:42 PM
Overall Rating

Experience Level: High
Purchased for: Personal Collection
Absolutely outstanding model, possibly one of the best I've gotten from First Gear. Tracks roll freely, no problems with moving the arm or swiveling the body. Well done First Gear, well done! Cant wait to see how it goes in the dio!
tom - canada
Review Date: 6/5/2013 5:38:24 AM
Overall Rating

Experience Level: Average
Purchased for: Diarama or Train Layout
as soon as opend it trac snaped and to stiff on cilinders so one snaped terrible