Made By: FIRST GEAR
Item: 50-3273
Scale: 1/50
Price $298.99

In Stock

First arrived: 6/20/2014
Added to catalog: 2/12/2014
Size in inches: 11-1/2 x 6-3/4 x 5-1/4
Recommended Age: Adults

Komatsu 830E-AC Dump Truck
• Diecast Metal Replica
• Fully Detailed Cab Interior
• Floating Spring Loaded Rear Suspension
• Poseable Front Wheels
• Tilting Dump Body
• Diecast Metal Railing and Stairs
• Includes Set of Chock Blocks

Caution: This item is an adult collectible designed for use by persons 14 years of age and older.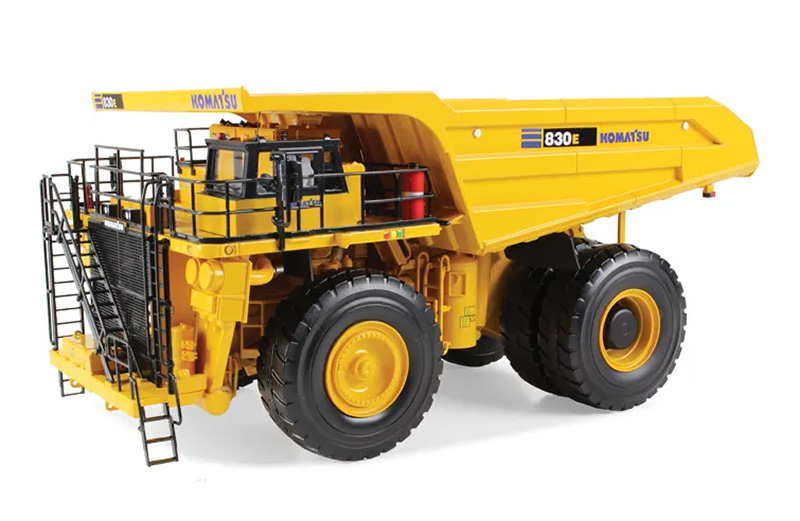 JohnRS - Arizona
Review Date: 7/11/2014 2:23:30 PM
Overall Rating

Experience Level: High
Purchased for: Personal Collection
Excellent model. Everywhere you look there are small details such as the engine access ladders and the safety cable for the dump body. All details are fine such as nice thin handrails (not the excessively thick ones used on some models) and what appear to be photo etched vent covers. The dump body travel is realistically high. Congrats to First Gear on this one. I highly recommend this truck.