Made By: HIGHWAY 61
Item: 50827
Scale: 1/18
OUT OF STOCK
First arrived: 3/8/2011
Added to catalog: 2/5/2010
Recommended Age: Adults
RETIRED ITEM
0 or less remaining
Available only while supplies last

Concept Cuda in Rally Red
Features include:
Opening doors and hood
Detailed engine
Detailed Interior
Functional steering
Functional suspension
Rubber tires
Authentic OEM Paint scheme

Window box


Caution: This item is an adult collectible designed for use by persons 14 years of age and older.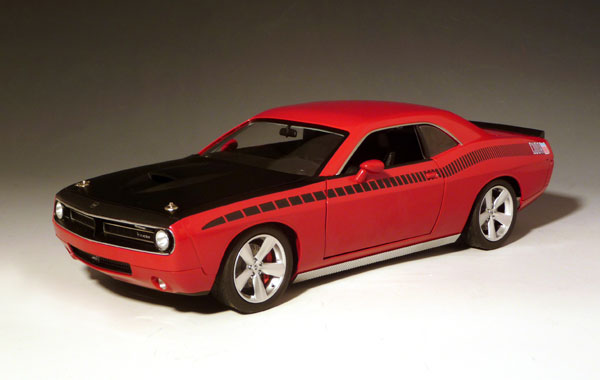 360 View requires Adobe Flash Plug in. Click image and Drag side to side to control rotation.