Made By: HOBBY GEAR
Item: 17017
Scale: 1/24
Price $4.99

In Stock

First arrived: 11/4/2013
Added to catalog: 10/29/2013
Limited Stock
2 or less currently available

Fire Extinguishers - Perfect for garage layouts and 1/24 scale car dioramas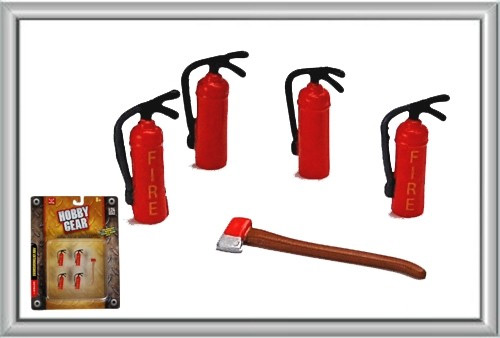 Laura - california
Review Date: 4/10/2015 6:32:11 PM
Overall Rating

Experience Level: Average
Purchased for: Personal Collection
These little fire extinguishers will be perfect for all the various places that I need them.( truck cab, near engine, etc). Thank you.