Made By: MATTEL
Item: DJG77
Scale: 1/64
OUT OF STOCK
First arrived: 6/13/2016
Added to catalog: 6/13/2016
Recommended Age: 14 and up

Batman - 1980 Dodge Macho Power Wagon
Hot Wheels® Pop Culture

Caution: This item is an adult collectible designed for use by persons 14 years of age and older.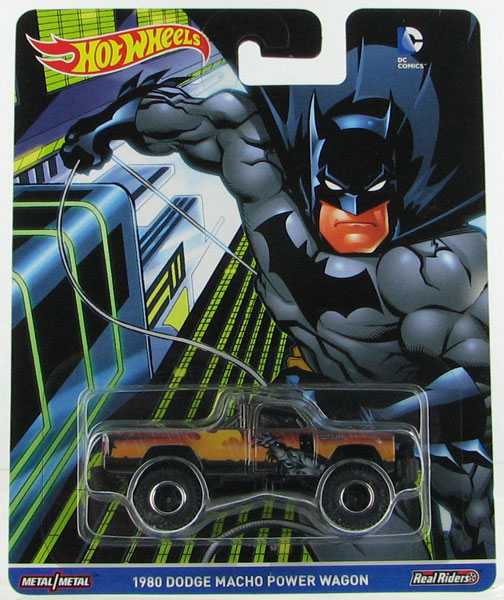 Eddball709 - California
Review Date: 6/22/2016 11:18:16 PM
Overall Rating

Experience Level: Average
Purchased for: Personal Collection
Very nice casting, color, front grill and detailed rubber tires. Great price! Wasn't aware that hot wheels made a Dodge Macho pickup, goes perfect with the Texas Drive 'Em and Chevy Silverado. Thank you 3000toys!