Made By: MOTOR CITY
Item: 440537
Scale: 1/87
Price $7.99

In Stock

First arrived: 9/9/2013
Added to catalog: 5/10/2013
Size in inches: 3.5" length
Recommended Age: 14 and up

Coca-Cola - 1947 Bottle Truck in Red

Caution: This item is an adult collectible designed for use by persons 14 years of age and older.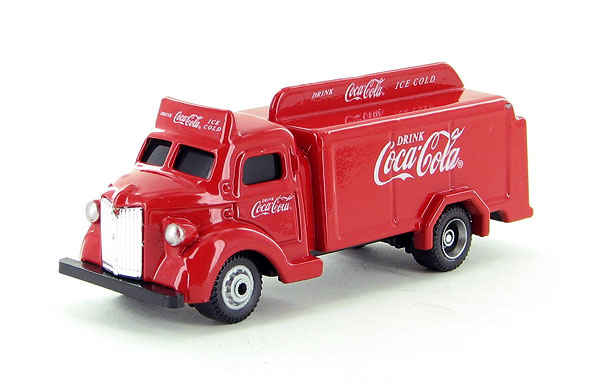 Steve - USA
Review Date: 1/10/2017 7:20:28 AM
Overall Rating

Experience Level: Average
Purchased for: Personal Collection
Chinese 1:87, not US. Much larger, more like 1:64 in size.