Made By: MOTORART
Item: 300001
Scale: 1/50
Price $59.99

In Stock

First arrived: 10/26/2011
Added to catalog: 9/9/2011
Size in inches: 2.9 x 1.6 x 1.6
Recommended Age: 14 and up
RETIRED ITEM
Available only while supplies last

Volvo Wheeled Skid Steer

A detailed scale model of the Volvo Wheeled skid steer in scale 1:50. A quality die cast scale model with realistic and accurately replicated features and details just like the real machine.

A collectors item, not suitable for children under 14 years of age.

Caution: This item is an adult collectible designed for use by persons 14 years of age and older.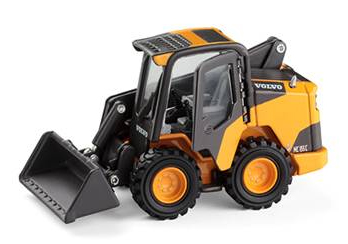 360 View requires Adobe Flash Plug in. Click image and Drag side to side to control rotation.
Brendan - New Jersey
Review Date: 9/28/2011 1:37:40 PM
Overall Rating

Experience Level: High
Purchased for: Diarama or Train Layout
Great model; got it early. Cylinders are amazing - they are perfect. I like the look of this model as well! Definitely get it.