Made By: NEW-RAY
Item: 44093
Scale: 1/12
Price $12.99

In Stock

First arrived: 11/15/2011
Added to catalog: 3/17/2011
Size in inches: 6.75" Long
Recommended Age: Adults

2011 KTM 350 SX-F Dirt Bike

Caution: This item is an adult collectible designed for use by persons 14 years of age and older.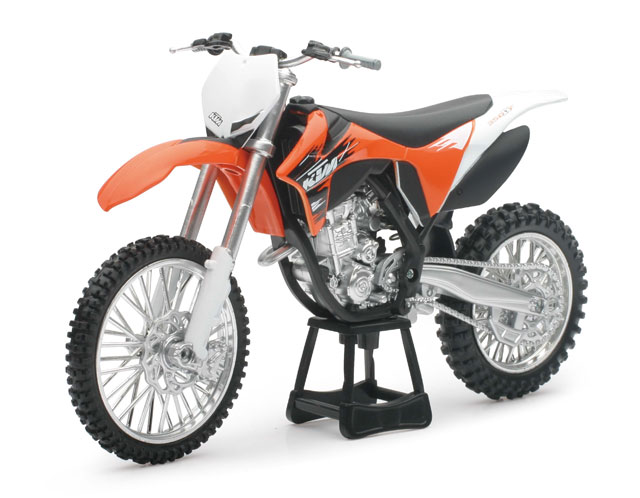 CJ - Barra, Hebrides, Scotland
Review Date: 6/25/2012 7:13:57 AM
Overall Rating

Experience Level: High
Purchased for: Personal Collection
It's a great collectable; it's just that I'm not sure why you would recommend it for an adult...my 3 year old brother races around our living room with them. This collectable is great though and it is very cheap for a KTM...in real life, this bike is about 5,000 new. I like to collect dirt bikes because I race them. This site is great and I want to collect more from here.
ace - kentucky
Review Date: 4/15/2012 3:14:04 PM
Overall Rating

Experience Level: Novice
Purchased for: Personal Collection
Great toy! Would highly recomend it. I'm thirteen and still enjoy this toy. It goes great with any action figures you can match it with. You cannot go wrong with buying it.....for only eleven dollars..... best buy I can think of.