Made By: NZG
Item: 732
Scale: 1/50
Price $529.99
Feb - Mar Arrival
First arrived: 2/4/2010
Added to catalog: 3/3/2009
Recommended Age: Adults

Liebherr LTM11200-9.1 Mobile Crane in Yellow
• includes three hooks
• moveable cab
• boomset T7
• removable main boom
• individual steering axles
• luffing fly jib with 112t hook
• heavy duty head with 320t hook
• support plates
• removable counter weights
• max height with luffing fly jib 2490mm

Caution: This item is an adult collectible designed for use by persons 14 years of age and older.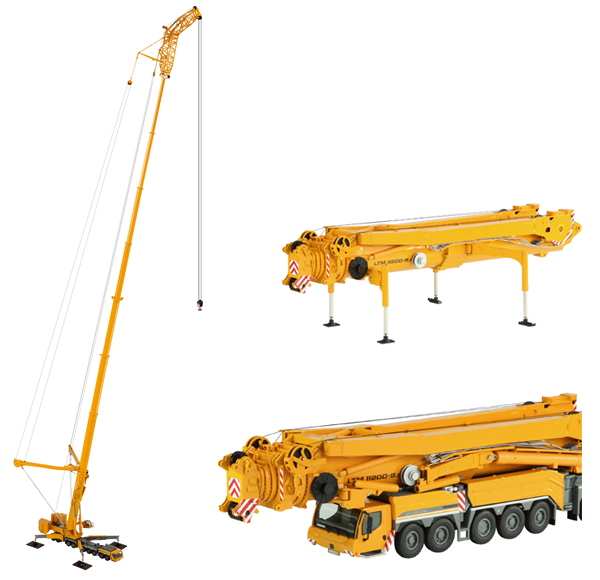 Ben - Tampa, Florida
Review Date: 11/27/2015 8:36:55 PM
Overall Rating

Experience Level: High
Purchased for: Personal Collection
I wasn't sure if I really wanted this model, however, after I received if I was so glad I bought it! Pictures nor videos do justice for this model. It is huge and the detail is excellent! It dwarfs all of my other Liebherr hydro's. The 7 sections of the main boom when fully extended, touches my ceiling and I still have the jib to attach. Assembly is fairly straightforward but it's definitely not for beginners. I was surprised to see some spare parts are included. All in all, I couldn't be happier with this model!