Made By: NZG
Item: 804-02
Scale: 1/50
Price $104.99
SPECIAL ORDER
First arrived: 10/13/2011
Added to catalog: 9/26/2011
Recommended Age: Adults

Weidler - Komatsu PC200-8 Excavator

SPECIAL ORDER
We do not stock this item in our warehouse.
Please allow 6-8 Weeks for delivery.


Caution: This item is an adult collectible designed for use by persons 14 years of age and older.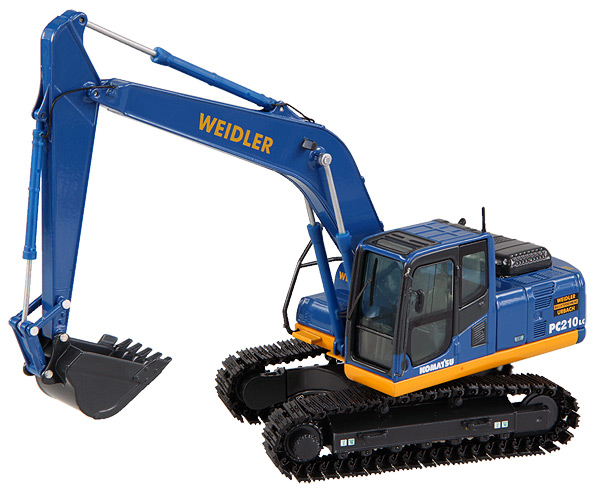 Bob Sullivan - Massachusetts
Review Date: 12/22/2012 8:56:49 PM
Overall Rating

Experience Level: Average
Purchased for: Personal Collection
The Komatsu PC210 its self is an awesome model, and the blue and yellow color scheme looks amazing! Personaly I love different colored models and this one is no exception, as soon as it cam out in 2011, I knew I had to have it... One of the beter investments that I have made in the Scale model collecting communitys!!!!