Made By: RICKO
Item: 38367
Scale: 1/87
Price $12.49

In Stock

First arrived: 1/27/2014
Added to catalog: 11/6/2013
Recommended Age: 14 and up

Porsche 550 Spyder in Silver - plastic

Caution: This item is an adult collectible designed for use by persons 14 years of age and older.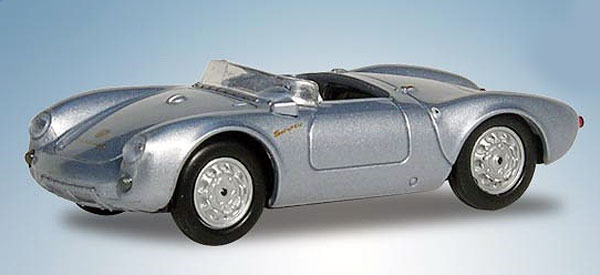 jeff - NM USA
Review Date: 5/11/2017 4:19:21 PM
Overall Rating

Experience Level: High
Purchased for: Personal Collection
I knew this was a small car, but wow. It is noticably smaller than a Mazda Miata. Very good detail, like most Ricko products. A good addition to any collection.