Made By: ROS
Item: 000797
Scale: 1/16
OUT OF STOCK
First arrived: 1/7/2010
Added to catalog: 1/7/2010
Recommended Age: Adults

Kaeser SXC Airtower Air Compressor
Highly Detailed Diecast Metal

Caution: This item is an adult collectible designed for use by persons 14 years of age and older.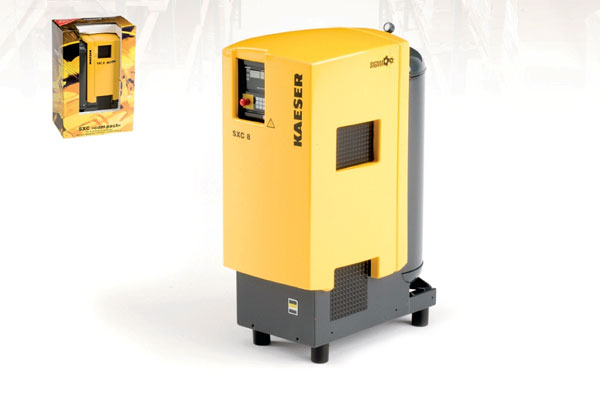 martin - AB/Canada
Review Date: 12/31/2012 3:23:38 PM
Overall Rating

Experience Level: High
Purchased for: Personal Collection
All the correct details are there. Amazing for such a product - WOW!!