Made By: TONKIN
Item: 10006
Scale: 1/87
Price $29.99

In Stock

First arrived: 2/20/2014
Added to catalog: 4/12/2013
Size in inches: 4 x 1 7/8 x 1 3/4
Recommended Age: 14 and up
RETIRED ITEM
Available only while supplies last

Caterpillar 972K Wheel Loader Articulated steering Oscillating rear axle Free-rolling wheels Realistic rubber tires Tilting bucket and fully functional boom Authentic decoration with lights and decals Detailed operator's cab

Caution: This item is an adult collectible designed for use by persons 14 years of age and older.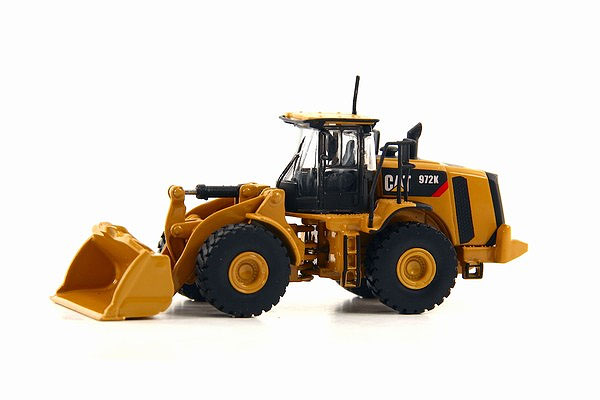 Paul - Utah
Review Date: 3/5/2014 4:42:05 PM
Overall Rating

Experience Level: Average
Purchased for: Diarama or Train Layout
The Tonkin Replica's CAT 972K model matches the prototype very well. The detail is very nice. The hand-railings are fragile! But they do look extremely good. The bucket could use a little more play in the tilt, but overall it's effect is good. This model will look great on any modern train layout or diorama. The addition of the mirrors, antenna are nice, as is the steering rods visible trough the articulated segment. There is a little play in the axles, allowing the model to sit nicely on uneven ground. For the quality, detail and the fact it's a diecast model is well worth the price.