Made By: TONKIN
Item: 12-I018-PAIR
Scale: 1/64
Price $37.50 was $74.99

In Stock

First arrived: 4/29/2015
Added to catalog: 4/29/2015
Recommended Age: 14 and up
RETIRED ITEM
Available only while supplies last

53' Dry Van Trailer - 2 Pieces

PEM Series Trucks have set the standard in 1:64 scale as one of the longest running lines of diecast collectibles. Sharp graphics and durability are all hallmarks of the brand and continue to make it one of the world's most collected replicas.

Caution: This item is an adult collectible designed for use by persons 14 years of age and older.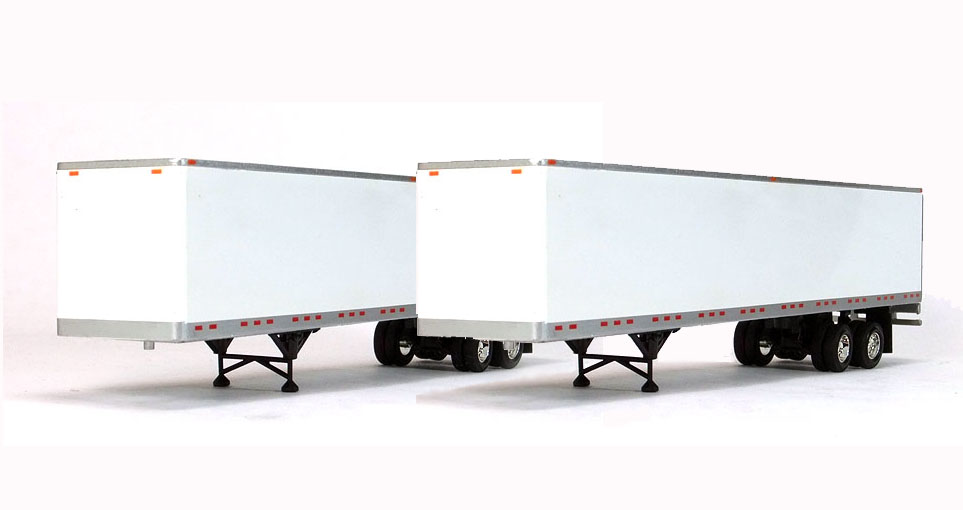 Christophe - IL, USA
Review Date: 12/27/2017 12:36:15 PM
Overall Rating

Experience Level: High
Purchased for: Personal Collection
Love it. I was very happy with the quality, details, finish and sturdiness of these trailers. I would buy some more witout hesitation.
Mark - Michigan
Review Date: 5/1/2017 9:42:08 AM
Overall Rating

Experience Level: Average
Purchased for: Personal Collection
Nice looking trailers, fit correctly on trucks, and look perfect to scale.