Made By: WIKING
Item: 079205
Scale: 1/87
OUT OF STOCK
First arrived: 6/1/2015
Added to catalog: 3/26/2015
Recommended Age: 14 and up
RETIRED ITEM
0 or less remaining
Available only while supplies last

1969 VW-Porsche 914 in Yellow - plastic

Caution: This item is an adult collectible designed for use by persons 14 years of age and older.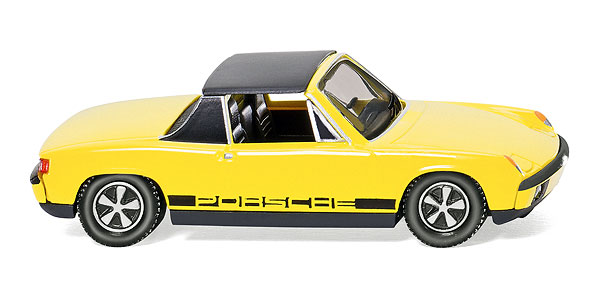 jeff - NM USA
Review Date: 5/17/2017 8:22:11 PM
Overall Rating

Experience Level: Average
Purchased for: Personal Collection
Very good detail and build quality, above average for Wiking. I love that color combo because as a young teen, I saw one just like it all over town and wanted to own the little runt of a Porsche that few people love.