Made By: WSI
Item: 17-0001
Scale: 1/50
Price $57.99

In Stock

First arrived: 3/20/2012
Added to catalog: 3/20/2012
Recommended Age: 14 and up

Classic Container Chassis (2-Axle)

Caution: This item is an adult collectible designed for use by persons 14 years of age and older.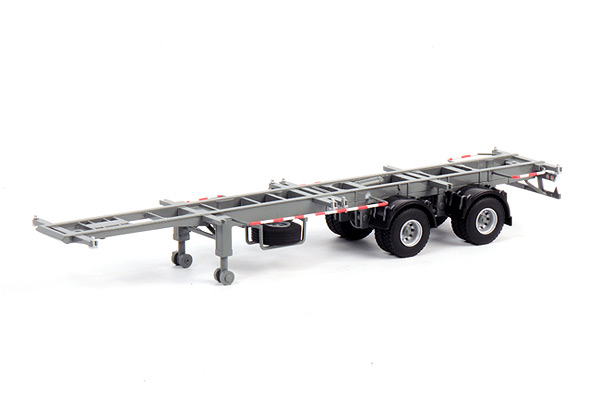 Quincy - Florida, Jacksonville
Review Date: 11/18/2016 12:15:47 AM
Overall Rating

Experience Level: Average
Purchased for: Personal Collection
I was hesitant on this because it looked like the frame was plastic, but I got it today and it's all metal. I love it! Fits great on my drake trucks, and the way it replicates carrying the 40ft and 20ft container is awesome. If you plan to get this trailer I highly recommend it.