Made By: ERTL
Item: B195
Scale: 1/34
Price $21.95 was $44.95
In Stock
First arrived: 1/1/1997
Added to catalog: 1/1/1997
Recommended Age: Adults
RETIRED ITEM
Available only while supplies last

Texaco #11 (1994) Doodle Bug "1934 Diamond T Tanker" (bank)



Caution: This item is an adult collectible designed for use by persons 14 years of age and older.

Tommy - New Brunswick Canada
Review Date: 1/23/2009 7:05:43 PM
Overall Rating

Experience Level: Average
Purchased for: Personal Collection
Hey now, I'm a long haul trucker and I found a truck stop in Pennsylvania that was carrying the 1994 Edition #11, #1404 1934 Diamond T Texaco "Doodle Bug" Tanker bank on sale for $5. I'm a die cast collector and model railroader and if I feel the deal is right, I'm in, but man, I just couldn't pass this up! Guess what, there's more on the shelf! Hope I get back there soon. The Doodle Bug is in perfect shape, the original carton is a little time worn, but it has a small provenance certificate describing the original vehicle. Even at the sale price, it would be a good deal. Real happy. thanks Tommy

Product Review Guidelines

3000toys.com reads all reviews before posting them and reserves the right to deny any review.

If you have questions about a product or need other assistance, please send us an email.

Below are some of the things that can cause a review to be denied:

Offensive or abusive language
Pricing information
Hyperlinks / URLs
References to other stores / resellers
Comments on products that were either physically damaged or misused
Replies to existing customer reviews - please do not attempt to initiate discussions here.
Criticism of 3000toys.com's service or the service of our operations partners (UPS, USPS, etc.) - please contact us directly with customer service issues.

3000toys.com may choose to correct spelling and grammatical errors.
email address (not shown on web site)
Location (State and/or Country)
How would you rate your knowledge of this type of product?
Purchased for
Item Rating (Quality, Design, Value)
Comments - Please be specific. "Great model" is nice but not very informative. Please do not type in ALL CAPS.
Do not ask questions here. Questions should be addressed to service@3000toys.com

Please allow several business days for your review to appear.
Quick Links
---
---
Popular companion items.
| | | | |
| --- | --- | --- | --- |
| BRUDER | 62002 | 1/16 Scale | $15.95 |

was 19.95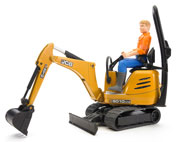 JCB Micro Excavator 8010 CTS with Male Construction Worker - BWorld series

Features include:...[more]

| | | | |
| --- | --- | --- | --- |
| ERTL | 9500T | 1/34 Scale | $14.95 |

was 59.95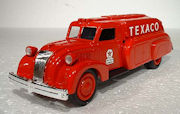 Texaco #10 (1993)
1939 Dodge Airflow Tanker Truck (bank)

| | | | |
| --- | --- | --- | --- |
| MODEL POWER | 5821 | 1/350 Scale | $13.95 |


Pan Am - Boeing 314 - The Airliner Collection
Features Include: Die-Cast Metal, Historically...[more]