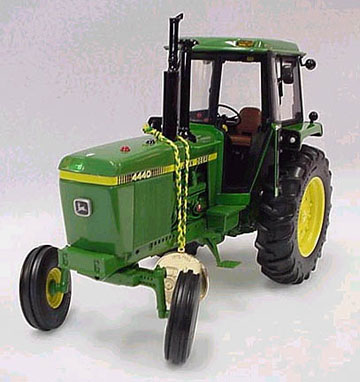 OUT OF STOCK



ERTL (#15077) 1/16 Scale



John Deere 4440 Wf Precision Tractor #17 - Nov. 2000
Introduced in 1978, the Model 4440 tractor was one of the "New Iron Horses with More Horses and More Iron." These tractors featured more powerful engines, greatly increased draw-bar pull and 3-point hitch lift capacity, and greater hydraulic reserve power than the Generation II Tractors they replaced.

This Precision Classic Features:
Authentic Graphics,
Removable Weights,
Steps,
Fully Wired and Detailed Engine,
Die-Cast Rims,
Rubber Tires, and a
Detailed Cab and Interior.