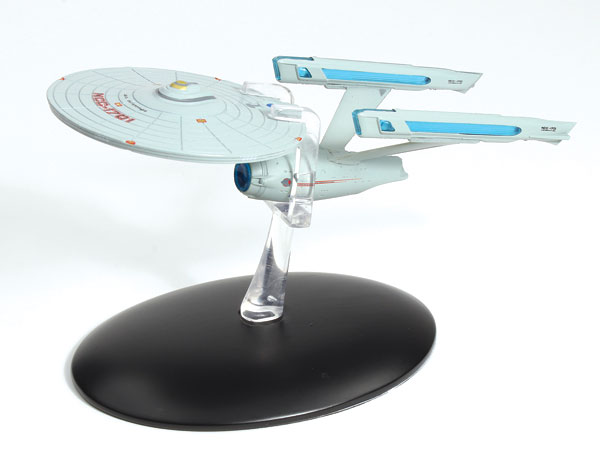 Price $22.99




In Stock





Eaglemoss (#ST02)



Star Trek - USS Enterprise, NCC-1701 - Constitution-Class Starship
• Star Trek: The Motion Picture
• Die Cast Metal
• Includes Display Stand

The U.S.S. Enterprise NCC-1701 as she appeared in STAR TREK: THE MOTION PICTURE after the refit that followed Captain Kirk's original five year mission. This detailed and faithful replica has been sculpted, die-cast and painted using references from CBS Studios own archives of designs, physical and CG models.

This model is die-cast, hand-painted, and comes with an in-depth magazine featuring product artwork and highlighting the ship's history and design.