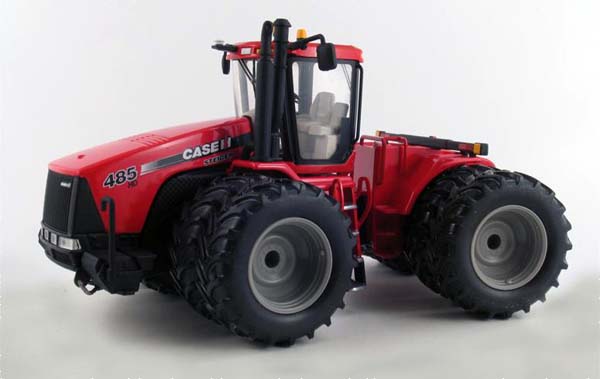 Price $54

.99


Add to Cart


In Stock





First Gear (#50-3191) 1/50 Scale



Case IH Steiger 485HD Dual-Wheeled Tractor - Construction Version
Use with 50-3189
Features detailed cab interior with ROPS, articulated steerability with pivoting center point, front tool box, heavy-duty drawbars, built-in frame weight, tow cable, additional strobe lights and removable outer wheels.
Please also note that the Case IH Steiger485HD Dual Wheeled Tractor can train and pull up to THREE of the Miskin Scrapers!!