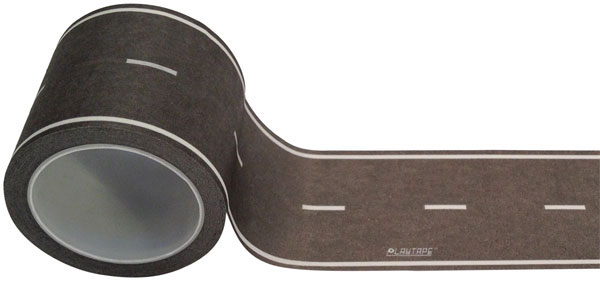 Price $1.99




In Stock





Playtape (#PC001BGYAA) MINI



PlayTape - Classic Road Series in Black - Pocket Size - 2 Yard Roll
Great for birthday party gift bags!

PlayTape is the fastest, best way to creatively build roads for playing with toy cars. PlayTape sticks to any flat surface, is easy-tear, repositionable, easily removed with no residue, easily stored & transported, disposable, and recyclable. Made in the USA!