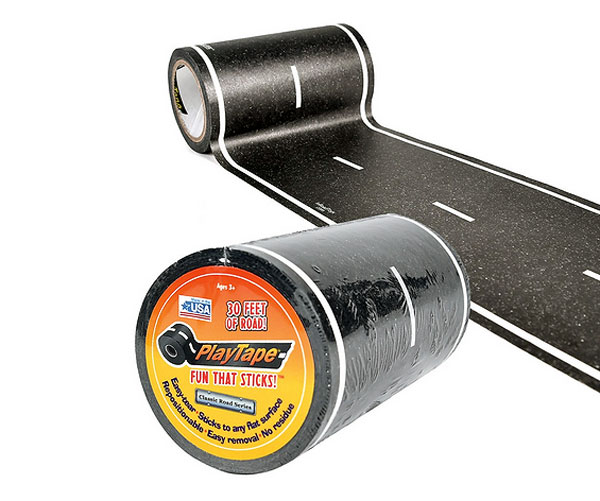 OUT OF STOCK



Playtape (#PC002BGDBA) 1/64 Scale



PlayTape - Classic Road Series in Black - 10 Yard Roll

PlayTape is the fastest, best way to creatively build roads for playing with toy cars. PlayTape sticks to any flat surface, is easy-tear, repositionable, easily removed with no residue, easily stored & transported, disposable, and recyclable. Made in the USA!