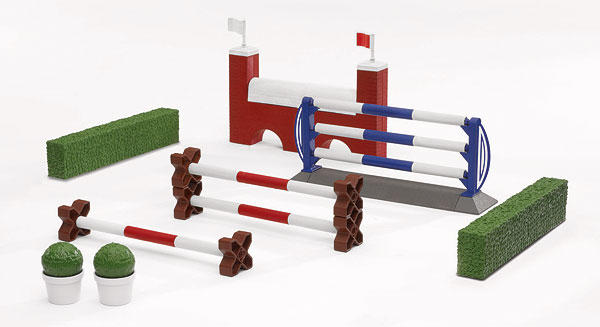 OUT OF STOCK



Bruder (#62532) 1/16 Scale



Horse Jump Obstacle Set - Bruder's Bworld Series
Set includes:
• 2 hedges, 1 obstacle, 1 wall obstacle, 3 cavaletti X-shaped stands, and 2 potted plants.
One of the equestrian disciplines is show jumping. Show jumping allows you to experience from close up the potential of the intimate bond between horse and rider.

Manufactured from high impact ABS plastic. Made in Germany.