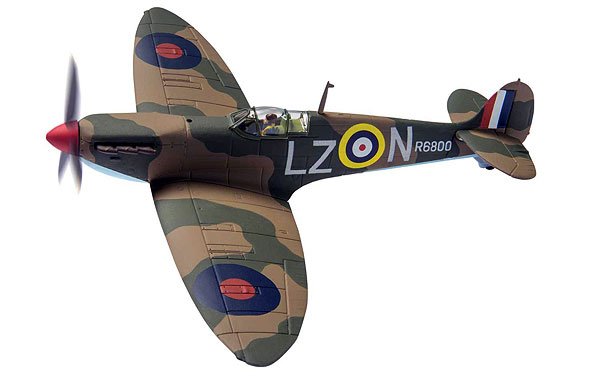 OUT OF STOCK



Corgi (#AA39211) 1/72 Scale



Supermarine Spitfire Mk1, R6800/LZ-N , Rupert 'Lucky' Leigh, No.66 Sqn, Gravesend 1940 - Corgi 60th Anniversary

For young British pilots in the late 1940s, the most exciting and enigmatic aircraft that they could possibly hope to fly was the new Supermarine Spitfire. The absolute pinnacle of aviation technology at that time, the Spitfire was a thoroughbred in every sense of the word and simply a beautiful aeroplane to look at. Just a few short months after the Spitfire entered RAF service, it would be called upon to fight for the very survival of Britain and the free world, as swarms of Luftwaffe aircraft launched massed attacks against RAF airfields and strategic targets across southern England. The handsome Spitfire would have to bare its teeth and take on the feared Messerschmitt Bf 109!