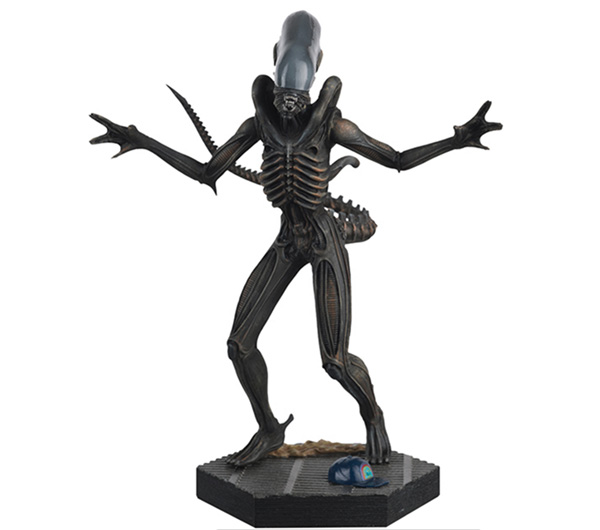 Price $29.99




In Stock





Eaglemoss (#AP01) 1/16 Scale



Xenomorph - Alien (1979)
• Cast in Metallic Resin
• Hand-Painted Figurine
• Approximately 5.5 Inches Tall

The Xenomorph (Alien) is a skeletal terror with acid for blood, a vicious tail and two sets of lethal jaws. Born from the stuff of nightmares, it quickly grew from the diminutive parasite that burst from the chest of officer Kane, to a terrifying monster that stalked the crew of Nostromo. Presented in a standing attack pose with its recently shed skin, the creature's structural perfection is matched only by its hostility.