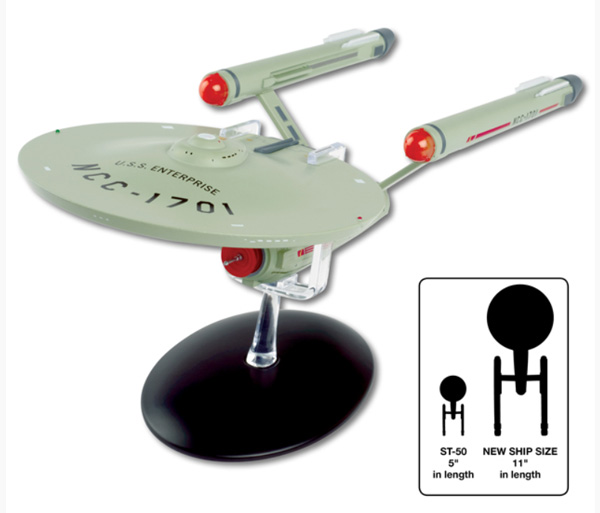 Price $74.99




In Stock





Eaglemoss (#STMEGA01)



Star Trek - USS Enterprise - NCC-1701 - Special Edition Large Model (11 Inches Long)
• Star Trek: The Original Series
• Die Cast Metal
• Includes Display Stand

This 11-inch U.S.S. Enterprise NCC-1701 Star Trek Starship is an oversized model of the iconic ship from the classic television series. It's bigger than any Star Trek ship Eaglemoss has produced before and comes with a special collector's stand so that you can exhibit it with the rest of your collection, or as a standalone display!

This model is diecast, hand-painted, and comes with an in-depth magazine featuring product artwork, highlighting the ship's history design, and a breakdown of the technology on board, along with its crew and weapons.