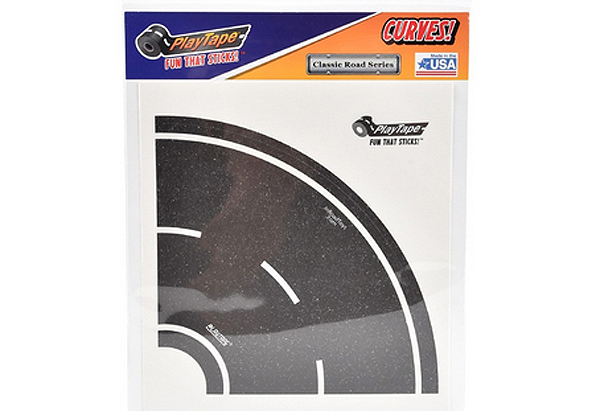 OUT OF STOCK



Playtape (#PP002BH13C) 1/64 Scale



Playtape - Classic Road Series Tight Curve

• 1 curve per sheet, 2 sheets per package
• compatible with all "matchbox' style cars
• sticks to any flat surface
• easy-tear, made of paper, no scissors required
• easy removal, leaves no residue
• ideal for children and adult hobbyists
• easily stored and transported
• toxin-free, disposable, and recyclable
• 100% made in the USA

Take your roads to the next level with PlayTape Curves. Designed to give your creations realistic twists and turns, Curves are made to scale and perfectly adjoin with PlayTape Classic Road Series, Classic Rail Series and Off-Road Series. Made of recyclable, self-adhesive paper tape, PlayTape Curves stick to any flat surface and, just like our roads, are repositionable and won't leave behind residue. PlayTape products are the perfect way to inspire children to invent an imaginative world built with ingenuity and originality. Expand their excitement with PlayTape Curves… the twists and turns all roads deserve.