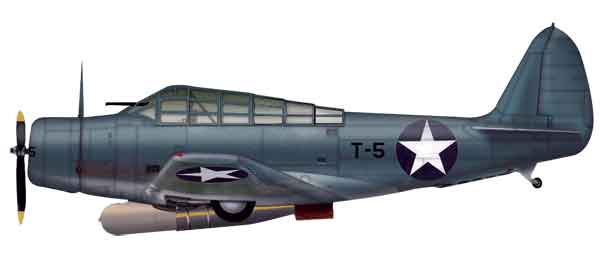 Price $72.99
MSRP $79.95




In Stock





Skymax (#SM8008) 1/72 Scale



TBD-1 Devastator - VT-8, USS Hornet, "Battle of Midway", 1942

Introduced with the U.S. Navy in 1937, the highlight in the career of the TBD Devastator — a carrier-based torpedo bomber — came in May of 1942 during the historic Battle of the Coral Sea. The warbird helped down the Shoho, a Japanese carrier, an event that represented the first Imperial Navy ship sunk during World War II. During the subsequent Battle of Midway, however, the aircraft gave a legendarily terrible performance — 41 Devastators produced exactly zero successful torpedo hits — marking the end of its front line service. This 1/72 scale die cast model — a replica of a TBD-1 Devastator operating with VT-8 off the USS Hornet during the infamous Battle of Midway — features engraved panel lines, an opening canopy, a well-equipped cockpit and navigator/gunner station, a rotating propeller, a detailed radial engine, a removable torpedo, optional-position landing gear, authentic markings, and a display stand. Measures approximately 5¾" long with an 8¼" wingspan.