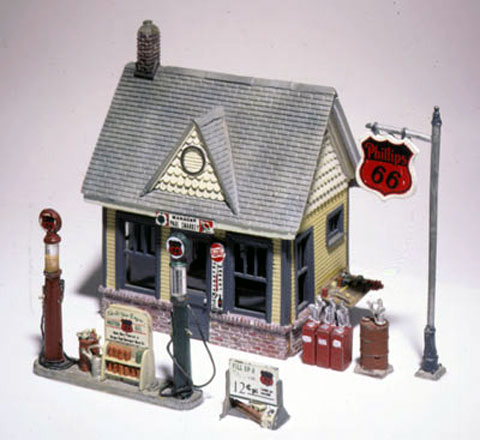 OUT OF STOCK



Woodland (#D223) 1/87 (HO) Scale



Scenic Details - Gas Station - HO Scale
Lead-free Metal Kit
Use Scenic Details anywhere on your layout or in your display case. They fill in small, empty spaces beside railroad tracks or next to your collectible model. Colorful Dry Transfer Decals are included in some of the kits. Scenic Details kits are economical, easy to assemble, and fun to paint. They add color, interest, and authenticity.
This is a model of early gas stations when customer service included a full tank, washed windows and a smile. Includes gas pumps, a Phillips 66 sign, an air pump and more.