Made By: NZG
Item: 713-01
Scale: 1/87
Price $316.99
In Stock
First arrived: 3/21/2014
Added to catalog: 2/12/2014
Recommended Age: 14 and up

Wallmann & Co. - Liebherr LHM500 Habor Mobile Crane

Caution: This item is an adult collectible designed for use by persons 14 years of age and older.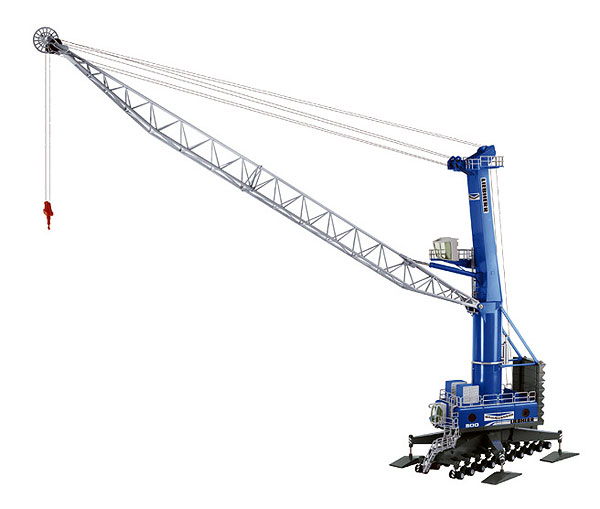 Ben - Tampa, Florida
Review Date: 4/17/2015 10:21:16 PM
Overall Rating

Experience Level: High
Purchased for: Train Layout or Diarama
I don't have a port or harbor sceen on my HO scale layout, however, I will soon just because of this crane (I will find room for it). It's all metal including the hand rails and the 40 tires are rubber. The outriggers swing out and the pads adjust up and down. The detail is spot on as well as the craftsmanship. It is a very large piece , about 32" tall, so that's why I think NZG modeld it in 1:87. Definitely a need to have especially if you're a crane lover like me!