Made By: MOTORART
Item: 110366
Scale: 1/50
OUT OF STOCK, SORRY
First arrived: 10/29/2007
Added to catalog: 7/19/2007
Recommended Age: 14 and up

Volvo ECR48C Excavator - Hi-Tech Line ( Previously item 13388 )

Caution: This item is an adult collectible designed for use by persons 14 years of age and older.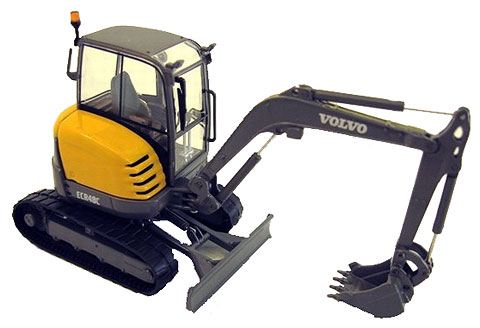 360 View requires Adobe Flash Plug in. Click image and Drag side to side to control rotation.
bob - va
Review Date: 1/4/2013 6:39:59 PM
Overall Rating

Experience Level: High
Purchased for: Gift for Child
It is a very cool toy, but the blade broke. But so far it is a good toy.