Made By: ERTL
Item: 21447P
Scale: 1/34
Price $41.99

In Stock

First arrived: 12/14/2004
Added to catalog: 9/20/2004
Recommended Age: Adults
RETIRED ITEM
Available only while supplies last

Shell #2 (2004) - 1925 Kenworth Tanker Truck - SPECIAL EDITION
with Custom Chrome Finish
Shell Roxana Petroleum Corporation
LIMITED EDITION - Serialized Chassis with Certificate Included
Diecast Bank with Lock and Key
This 1925 Kenworth Tanker Truck proudly bears its name and is a faithful recreation of a typical tanker truck used to haul petroleum throughout Oklahoma and the south. With its bright yellow paint and shiny chrome-plated accents, this replica is a nostalgic trip back to the early days of the American fuel frontier. We're certain that you will display and enjoy this ERTL Collectible for many years to come.

Caution: This item is an adult collectible designed for use by persons 14 years of age and older.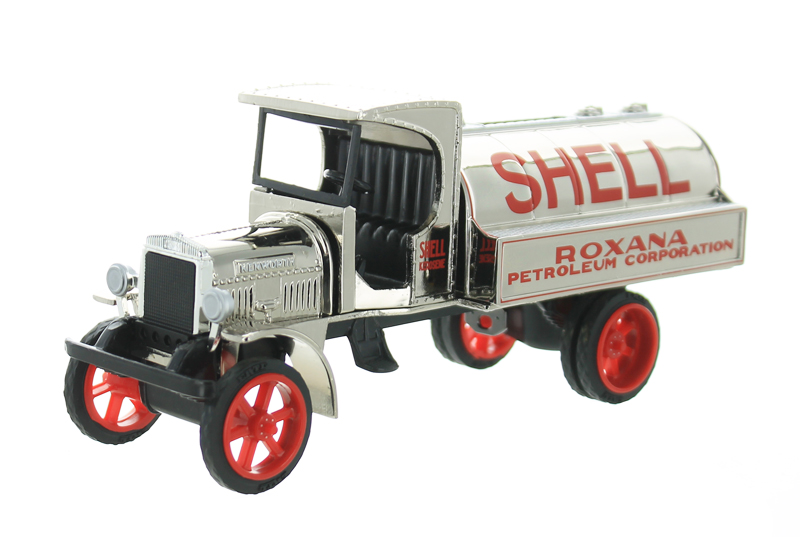 360 View requires Adobe Flash Plug in. Click image and Drag side to side to control rotation.