Made By: ERTL
Item: 34908
Scale: 14"
Price $20.99

In Stock

First arrived: 2/2/2005
Added to catalog: 1/12/2005
Size in inches: 5.00" x 15.00" x

John Deere Kids Animal Sounds Hayride

Chunky John Deere tractor pulls along farm animals. The animals are removable, and must be matched with their correct seats in the wagon. Each animal makes realistic sounds when they are pushed down; toy plays "Old McDonald" when the farmer figure is pushed. Recommended for ages 18 months and over. "Try Me" packaging. Batteries included. Measures 14" long.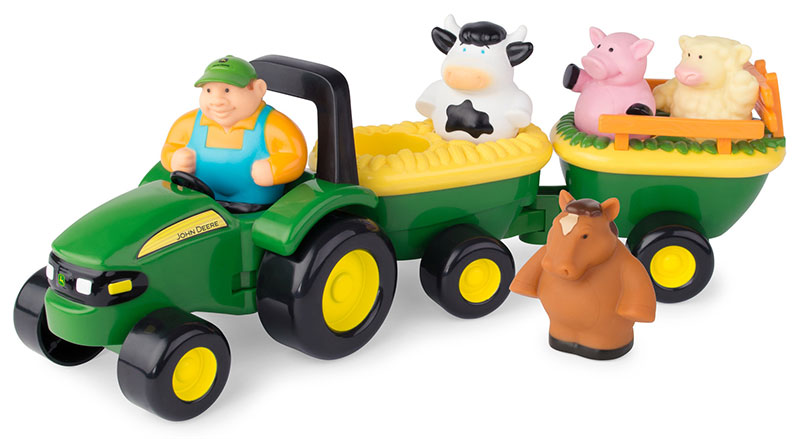 Lila - Michigan
Review Date: 4/21/2013 8:43:10 PM
Overall Rating

Experience Level: Novice
Purchased for: Personal Collection
The children loved to play with the John Deere Animal Sounds Hay Ride toy and it was wonderfully educational. However, it does not work anymore. I've replaced the batteries but it still doesn't make the animal noises. Please tell me what to do so I can get a free replacement, since the toy has only been used for one year. Thanks for your speedy response!