Made By: ERTL
Item: 45049V
Scale: 1/50
Price $35.99

In Stock

First arrived: 1/11/2013
Added to catalog: 8/15/2012
Recommended Age: 8 and up

John Deere 872GP Road Grader

This highly detailed replica is a must-have for all Deere construction collectors. From the rotating blade and the rear ripper that raises and lowers to the opening panels showing the engine, this grader has it all!

Warning: Choking Hazard - Small Parts

not for children under 3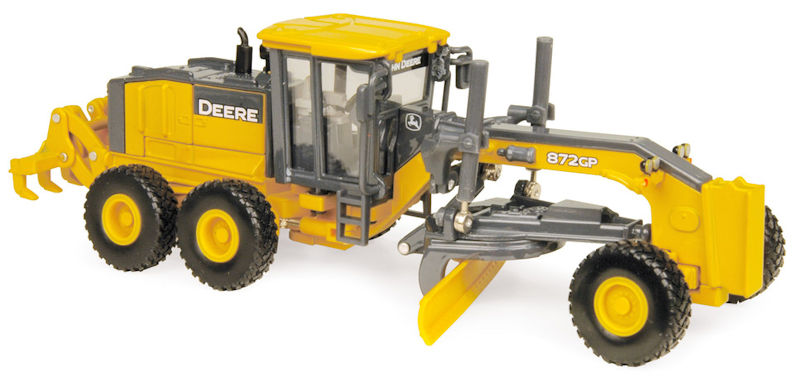 Layton - New Zealand
Review Date: 12/15/2017 9:12:01 PM
Overall Rating

Experience Level: High
Purchased for: Personal Collection
I have been collecting diecast for a few years now. Every time I buy from 3000toys.com I find them to be excellent with the order from start to finish. I would highly recommend 3000toys.com to anyone that is thinking of purchasing diecast replicas as the quality is A1.
michael - Athens,TN
Review Date: 3/21/2015 11:26:07 AM
Overall Rating

Experience Level: Average
Purchased for: Personal Collection
very nice and detailed model only down side is the blade is plastic but other than that its good.
harrison - usa
Review Date: 1/27/2013 7:36:25 AM
Overall Rating

Experience Level: Average
Purchased for: Diarama or Train Layout
This model is good, the detail is okay, but the steering in the front wheels is poor. Also the colors get old, so I repainted mine in red, for the DOT