Made By: FIRST GEAR
Item: 80-0311
Scale: 1/87
Price $37.99

In Stock

First arrived: 4/17/2007
Added to catalog: 4/10/2007
Size in inches: 4.25"x 1.5"x 2"
Recommended Age: Adults
RETIRED ITEM
3 or less remaining
Available only while supplies last

International 560 Pay Loader
Functioning front bucket and support arms
Fully detailed cab interior
Articulated steering

Caution: This item is an adult collectible designed for use by persons 14 years of age and older.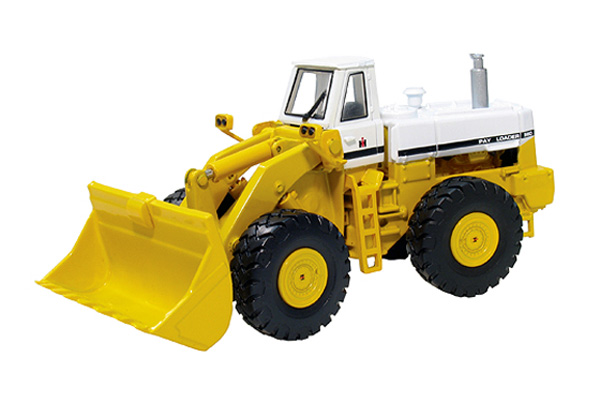 360 View requires Adobe Flash Plug in. Click image and Drag side to side to control rotation.
Diecast Emporium - Ohio
Review Date: 1/28/2016 2:36:44 PM
Overall Rating

Experience Level: High
Purchased for: Personal Collection
This 1/87 scale model replica of the classic IH Pay Loader is very well done. The detail and paint finish are top notch, and while the loading arm height and dump angle aren't the best, if you're into the old iron, or need a large wheel loader for your HO train layouts, this one is recommended by me. -Tommy. -Diecast Emporium