Made By: HWP
Item: 006496
Scale: 1/87
Price $19.99

In Stock

First arrived: 7/16/2014
Added to catalog: 6/20/2014
Recommended Age: 14 and up

New Holland E245 Demolition Excavator

Caution: This item is an adult collectible designed for use by persons 14 years of age and older.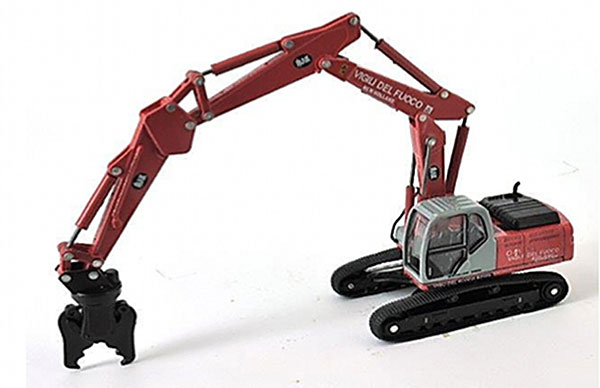 Francisco - Arizona/US
Review Date: 10/6/2015 12:44:29 AM
Overall Rating

Experience Level: High
Purchased for: Personal Collection
This machine is impressive; however, this scale might not be the best option. The machine can rotate 360 degrees, the level of detail in the cab is enough, except that it does not have a mirror. This is very disappointing since it is included in other similar models of the same scale. Moreover, the handrail and exhaust pipe are made of plastic; the tracks are very thin and fragile, they are made of rubber and do not roll at all. In my model they came somehow twisted which was also a huge disappointment to be honest. They are just horrible and ugly. On the other side, the model does have good graphics with very small signs and legends painted in the body which is impressive I have to admit. The hydraulic cylinders are stiff enough to hold the extended boom, which is quite long. Finally the pliers at the end of the boom do not move, although they can be rotated 360 degrees. The only couple of things I do not like about this model are the tracks and the missing mirror at the cab. Over these two aspects, the model is acceptable. In conclusion, it is a good model if you do not care about the two issues discussed above. However, I would recommend to buy it in a bigger scale.