Made By: HWP
Item: 006503
Scale: 1/50
Price $15.99

In Stock

First arrived: 7/16/2014
Added to catalog: 6/20/2014
Recommended Age: 14 and up

New Holland L175 Skid Steer Loader

Caution: This item is an adult collectible designed for use by persons 14 years of age and older.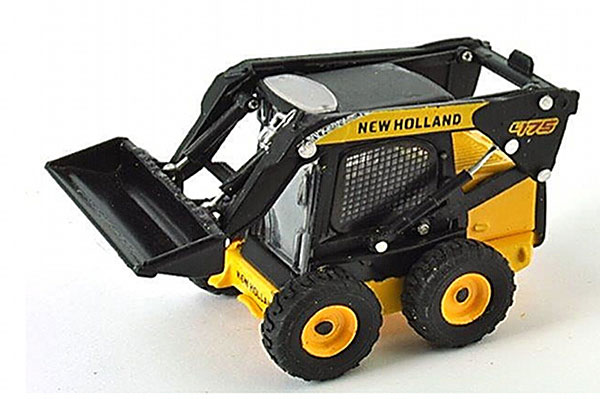 dennis - nebraska
Review Date: 11/21/2014 3:35:33 PM
Overall Rating

Experience Level: High
Purchased for: Personal Collection
This review will be almost identical to my review of the New Holland C185. The lift arms of this model are difficult to raise because the arm to cab rivets get in the way. The arms will not lower all the way because the cylinders hit the lower loader arms. The model I received had some paint issues. The rims had black paint drips on them from the loader arms. The front and top windows have finger print marks where the installer had glue on their fingers. Yes I know that does sound knit picking, however that is also the difference between a good toy company and a great company. I see potential in HWP. With some reengineering and refinement they could have some great products. Once again I would like to thank 3000toys for their excellent sales and service.